About Stephen's Auto Body
Stephen's Auto Body & Towing has been doing business in the City of Melrose since 1984. We have been located at 140 Tremont St. since 1994, and thanks to our focus on quality, efficiency, and great prices have been growing ever since! We are located just outside Melrose center opposite the Melrose High School athletic facility.
If you are in need of auto body work then please give us a ring at 781-665-3400 or click here to use our Contact form.  We will get in touch with you shortly and help you with your car body repair needs.  We offer towing, rentals and much more to make sure your experience is great.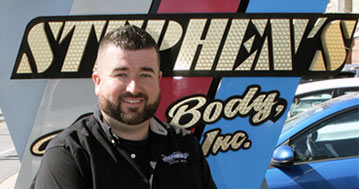 Scott Longmuir
Scott Longmuir grew up in Melrose, which is why Stephen's Auto Body and the community mean so much to him. Before starting in the family business, Scott attended Masconomet Regional High School and moved on to North Shore Community College after graduating. Shortly after, Scott hit the ground running by taking on multiple roles. He managed the tow company which involved 24/7 response time for the Melrose Police Department and other businesses, and he quickly learned the ins and outs of how to run a successful company.
Scott is currently the General Manager of Stephen's Auto Body. Some of his responsibilities include managing the day to day priorities of the shop, meeting with customers to review car details, and speaking with insurance companies to make sure the repair process is smooth and in-line with their goals. Scott strives to make Stephen's Auto Body a body shop that is convenient and reliable for their customers and by doing that, Scott has managed to become a part of many of the Insurance referral programs. In addition, Scott has incorporated an Enterprise Rental Car on-site for the ease of his customers.
His greatest accomplishment to this day is his daughter, Mila. Scott and his family still live in Melrose and plan to raise Mila here for the foreseeable future. When the time comes, Mila will be learning the ins and outs of Stephen's Auto Body, just like her dad.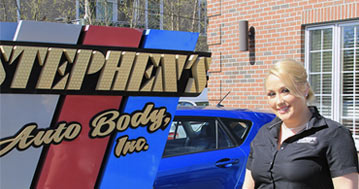 Kaylan Carr
Office Manager Kaylan Carr has been providing our clientele with exceptional customer service for the past 7 years. Kaylan grew up in the collision repair industry and has a great understanding of the repair process. Her passion for the industry and customer relations is reflected in the stellar customer service reviews. Kaylan goes above and beyond to make each customer's experience seamless. Please feel free to reach out to Kaylan for all of your claim and scheduling needs at Kaylan@stephensautobody.com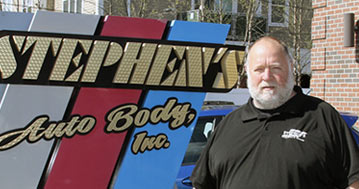 Roger Kindred
My name is Roger Kindred and I have been the Senior Licensed Auto Damage Appraiser for more than five years now here at Stephen's Auto Body in Melrose. I have fifty years of experience in the industry on both the Iinsurance and Auto body repair sides, as well two decades of management experience, dealing with customers, insurance companies and employees.
I am here to handle any and all of your auto body repair needs and concerns, and will be representing you to the insurance companies to be sure you receive the proper repair you expect.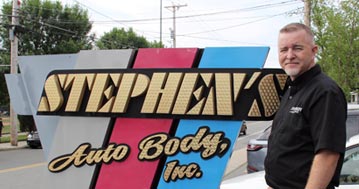 Shawn Bolger
Shawn is a lifelong resident of the North Shore originally from Saugus.  He graduated in 1996 with a bachelor's in business marketing from Salem State University.  With a love of the automotive industry, was able to find an opportunity in the Auto Collision side of the industry and has been working in large collision repair shops ever since.  Shawn has worked his way from an entry customer service representative, then a state licensed auto damage appraiser, to managing a major repair facility in Boston.  With his knowledge of the insurance claims process, certified in auto damage repair procedures and dedication to customer service, Shawn will be able to manage any of your collision repair needs at Stephen's Auto Body.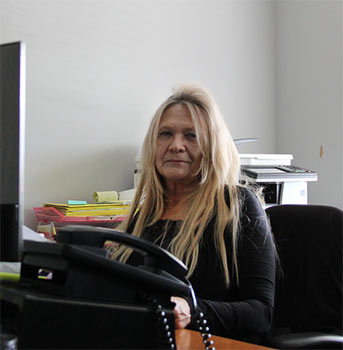 Audrey Plavetsky
Audrey Plavetsky has been with the company over 40 plus years. She provides office support, accounting and Human Resources support at Stephen's Auto Body and Towing. Thanks to Audrey our business logistics have been running smoothly for four plus decades, and our team has always had someone to make sure they have everything they need to keep their work environment safe and enjoyable to work in.