Stephen's Auto Body Repair & Car Towing Services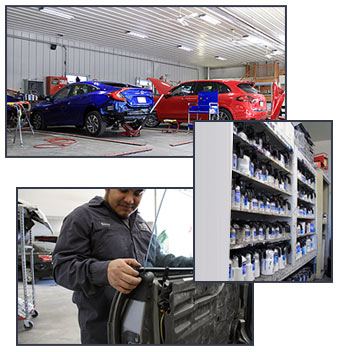 As a car collision repair facility we work closely with all insurance companies. It has been our experience that we can agree with a great deal of success to repair all vehicles with the insurance co. Our prices are based on the figures set forth by both the auto body repair industry and the insurance industry.
Stephen's auto body uses only top of the line refinishing materials by PPG waterborne paints. We use only the factory recommended procedures to guarantee a quality paint job every time. Whether it is a 2 stage, 3 stage or single stage job the same attention is paid to detail.
With our 30,000-square-foot facility, Stephens is equipped with the latest in auto body repair equipment that is essential for the expert repair of your vehicle, whatever its make, model or year. Our facility features:
CCC Estimating
ADP Shop and PhotoLink service
Chief frame straightening and laser measuring equipment
Premium-quality welders
State of the art downdraft spray booths by Garmat to ensure better than factory refinishing.
Computerized paint mixing systems utilizing top quality PPG waterborne paints line of auto finishes.
Each and every phase of the repair process is tracked and controlled by our high tech computer software to ensure an efficient quality repair every time. In addition to this our team of car body specialists also meticulously evaluate each part of the work performed to make sure that everything is done to the highest standard.
As an additional convenience to our customers we have a toll free telephone number for our 24 hour tow service which is (800) 439-5202. Whether you're in Somerville, Reading, Winchester or any other town, please give us a call for a free body repair estimate at 781-665-3400.
A Rare and Prestigious Recognition Given to Stephen's Auto Body
In 2019 Stephen's Auto Body received the Gold Class® recognition from I-CAR. What does this mean to you the consumer? The Gold Class® recognition is the highest role-relevant training achievement recognized by the collision repair industry. A tiny percentage of repair shops in the United States currently meet the rigorous Gold Class® standard. The I-CAR Professional Development Program provides collision repair and insurance businesses with a reliable training framework for acquiring Gold Class and maintaining the up-to-date knowledge and skills that contribute to proper repairs, improved business performance and risk reduction.  It means that you will get the highest recognized standard of service in our industry!